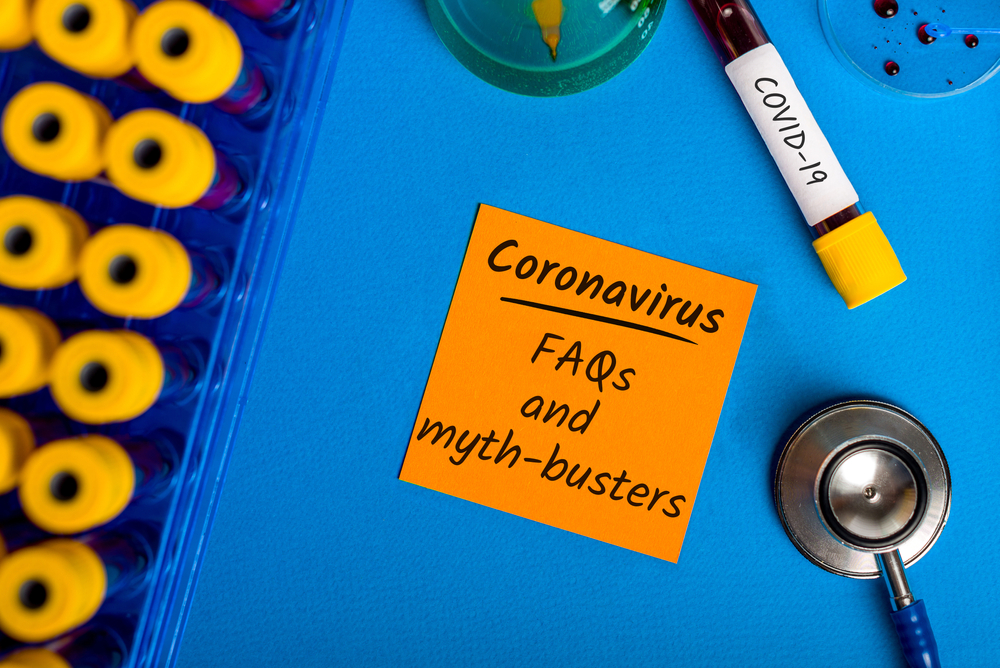 HELP is here!
I have recently interviewed Dr. Edison de Mello founder of the Akasha Center for Integrative Medicine about COVID-19 - and I am so very glad I did. Dr. de Mello is an incredible medical doctor who also practices holistic medicine and this interview is packed FULL of the latest solid science and research on how to successfully prevent and treat this virus. And there is so much MORE than what the media or your local hospital is providing you.
At first I hesitated accepting conducting this interview because just over a week ago after I returned from a New York trip, within 3 days I started having my own symptoms. Dr. de Mello thought it would be perfect for me to be vulnerable and share my personal experience in the midst of my own symptoms to help dispel the rumors and the fear. So I said yes.
On a side note, you'll hear the full story in the interview: As soon as I returned home from New York I self-quarantined even before experiencing symptoms. Once I did feel symptoms coming on - I scheduled my telehealth session with Dr. de Mello. He has been monitoring my symptoms ever since. I did this interview while in physical isolation at home, and I have been feeling much better since I've been following Dr. de Mello's treatment to a T! Here in California they are still not allowing young healthy individuals like myself to be tested, so I don't know if I am positive yet. But at the time of writing this article I am almost back to 100%. It's taken a little over a week.
In this power-packed interview Dr. de Mello shares with you what is true, what is false, and what you can do TODAY, to prevent and treat during this pandemic. We originally broadcast the interview on Facebook live, and we had TONS of requests to turn this into a shareable link outside of Facebook. So here it is.
I've split this longer interview into 5 shorter videos to make it easier to find the information you're looking for, and to put it in more "bite sized" chunks. Please feel free to share this information far and wide - it could save lives.
Video 1:
Introducing Dr. de Mello

Differences between coronavirus (COVID-19) and the flu

What to do if you have symptoms

Why you should NOT TAKE ibuprofen right now, and take Tylenol instead
Video 2:
Facebook questions about symptoms

How to do physical distancing, and how to go outside safely

Staying healthy and clean, and how long the virus lasts on surfaces

What does telehealth treatment look like? (You can schedule a FREE consultation here

.)

Do you need to be tested?

Staying positive to boost your immune system
Video 3:
What does this current situation mean for the world – and for you?

Finding good sources of information about COVID-19

Pets and COVID-19

Foods to avoid and foods to enjoy, and supplements that can help your immunity (including from

Akasha Naturals

) 

How long to isolate after coronavirus symptoms

How gargling can keep you healthy
Dr. de Mello recommends the following sources of information for COVID-19, and to check facts against rumors. Information on these sites gets updated as researchers learn more about coronavirus.
Video 4:
How are Dr. de Mello's patients doing right now

What's going on, on the front lines at hospitals - it's very chaotic

Who needs treatment at home through

TELEHEALTH

, and who should go to a hospital?

Why powerful drugs like hydroxychloroquine and chloroquine should only be given by a doctor at a hospital
Video 5:
Our 6 "Power M's" for mindset and mood mastery

The importance of getting emotional support and coaching, and where to find it right now

Learn to increase your endorphins and enhance your health!

How to find time to feel truly grateful.
I hope you enjoy watching this video. Right now more than ever there is a focus on boosting our immune system and taking our health and vitality seriously.
Dr. Edison de Mello and I have partnered together to deliver the best of both worlds. Integrative Medicine for optimal health and Lifestyle and Health And Wellbeing Coaching to address habits, mindset, and overall accountability needed to create the NEW healthy habits you desire.
It's for heart-centered women anywhere in the world. It's delivered 100% online. And it's called The Vibrant Healthy Woman Coaching Program. If you are finally READY to put your health and wellbeing on the front burner, especially right NOW, this is for you!  
Space is limited but I have opened up room right now to accommodate the new wave of women all around the world who are wanting support, accountability and health coaching right now to navigate the stress and come out on the other side, lighter, calmer, healthier, and more confident! 
No matter what country you are in - we can accommodate you, in any time zone.
To explore if this health & wellbeing coaching program is a good fit for you - I have opened up my coaching office to provide Complimentary Vibrant Healthy Woman Consultations for anyone wanting some extra support right now. Click here to schedule a FREE Vibrant Healthy Woman Consultation now. There's no obligation, just a loving consultant here to support you and explore how we can help you.
Click here to follow me on Facebook and get my latest videos and announcements.
Check out Akasha Naturals, supplements that are: Medically Formulated. Backed By Science. Environmentally Sustainable. Click here to learn more about Akasha Naturals Immune Support, which my family and I take to boost our immunity. Akasha Naturals also sells other potent supplements to help you stay healthy, including Active Immunity, garlic capsules (allicin), and Antiox Restore.
Now that you've heard from Dr. de Mello and myself, I would love to hear from you. What did this interview bring up for you? How are you dealing with the pandemic, and what steps have you taken to preserve to emerge even stronger from this challenge? Leave a comment for the community below my video notes. We would love to hear from you!
To your Vibrant Health,

P.S. Here are the video notes with additional resources for you.
We are LIVE with Dr Edison de Mello debunking myths about Coronavirus
Please share this with friends and family It could SAVE LIVES (Do NOT Take Ibuprofen! - Do NOT take HYDROXYCHLOROQUINE &/or AZITHROMYCIN unless directed by your physician.
What are the symptoms?
Dry cough

Body Aches

General Tiredness

Fever

Difficulty breathing

Pneumonia
People are the highest risk for hospitalization are those who have pre-existing conditions:
Asthma

Lung disease

Pneumonia

Bronchitis

History

Lung scarring

Diabetes

Heart disease

Kidney disease
Trusted Sources for Medical Info About Coronavirus:
What to do if/when you are feeling symptoms?
TIPS FROM DR EDISON DE MELLO:
Naturally, people with flu symptoms may have the coronavirus and want to be tested. At this time, however, it is neither a possibility nor a priority since tests are limited to those who are extremely ill.

IF YOU HAVE SYMPTOMS AND ARE IN THE LOW-RISK CATEGORY, SELF-ISOLATE AND SCHEDULE A

TELEHEALTH

. Rest up, double your intake of fluids, take Tylenol if you have a fever and call your doctor.

Symptomatic individuals SHOULD NOT GO TO THE ER or any facility unless advised by their practitioner. This will help curtail the spread of the virus and also protect your family members in case you're not infected but becomes infected upon going into an ER or clinic. This is not only to contain the virus but also to save on badly needed resources for those who are truly ill.

The only people who should go to the ER are those who have trouble breathing, high fevers and severe muscular-skeletal pain, among other symptoms. We will advise you during a tele-health consultation.

Should a patient need to be evaluated if they're sick, a CT of the lungs is recommended for some patients. Your Practitioners decide this with you.

For those who are not sick, testing is limited and will be prioritized to the elderly, the very young - and those with pre-existing medical conditions, such as lung disease, heart disease diabetes, etc.

TELEHEALTH is your best support right now.

Click here to schedule a FREE Akasha telehealth consultation

for telehealth virtual services.
What NOT to DO:
Do NOT take Advil or forms of ibuprofen - it can make the illness worse.

Do not go to the doctor's office or emergency room unless you are experiencing a high fever and difficulty breathing

Do not get dehydrated

Do not drink a lot of cold liquids and let your body get too cold

Do not eat sugar and refined flour

Do not focus on worry and anxiety

Do not demand to be tested - the tests are being saved for people who are severely ill

Do not spend many hours watching CNN or scrolling through COVID-19 news

Do not take the advice from anyone other than your medical doctor
What TO do to strengthen your immune system:
You can Get On Amazon:
Vitamin C: 3,000 mg a day with food, divided in 2 or 3 doses. Buy from Pure, Thorne or metagenics.

Eucalyptus oil: to be used in a diffuser. Also, put a tiny bit of it inside your nostrils. May alternate with tea tree oil.
D5,000 a day. Double it x 5 days of feeling sick

Turmeric (as AntiOx restore: 2 tabs a day

Power Zinc 10 mg a day with food (otherwise you get sick)

Throat support: gargle (use one full dropper) in the AM and PM. Spit it out after gargling.

Immune Support: take 2, 3 x a day if having cold symptoms. Otherwise to prevent one, tak Active Immunity every day, 2 a day

Methylation support: methylated (more bio available) B complex vitamins with NAC, which strengthens your immune system against the virus. Take 2 in the AM and one in the PM
Keep your body warm.
Drink green tea with manuka honey
Use the sauna 1-2 x a day for 15-30 minutes
What you DO:
If you are feeling symptomatic use your

telehealth

services FIRST

Be understanding if you do not get approved for testing

Self isolate, stay home, remain 6 feet away for others

Wash hands and surfaces frequently – every 30-mins (including your phone)

Use a face mask or towel to cough or sneeze into (use a new one daily)

Drink hot liquids, tea, soup, etc…

Use essential oils (tea tree oil and eucalyptus oil)

Keep home warm (especially at night)

Eat healthy fresh fruits and veggies

Get extra rest and sleep

Sweat / Infrared Sauna or mat
Myths/Questions:
Does heat kill the virus? Yes at 130 degrees F.

Should we take off our shoes and/or change our clothes upon returning from being outside? YES

What about drinking hot green tea with lemon? YES

I have heard 20% - 38% of US hospitalizations are from younger people 20-45? Is this true? YES - but the vast majority are released and fully recover.

Does it live in air for 3 hours? - Stay 6 feet away from others or turn your back when walking by someone close.

Can I go outside and or open my windows - YES you can do both simply remain 6 feet away from others - Getting in the sun is ideal.
Jennifer Offers Some Wellbeing Coaching to Destress & Reduce Anxiety:
Click here to schedule a FREE Vibrant Healthy Woman Consultation now. There's no obligation, just a loving consultant here to support you and explore how we can help you.
The 6 Power M's
Mindful Breathing – 3 counts in through the nose and 6 counts out through the mouth

Music you love - play uplifting music you LOVE

Movement that lifts your spirits & energizes you

Meaningful Connections with those you care about

Mentorship & Support (A counselor, psychologist - Your doctor, Dr de Mello and his team, myself as a health & wellbeing expert and spiritual life coach.)

Make yourself LAUGH
COVID – Acronym
C – Cool Calm & Collected
O – Optimistic (it's all for the highest and best good – long term)
V - Victorious (see yourself and the world victorious over this)
I - Intelligent – (Isolation Saves Lives)
D – Down to earth (stay grounded and remember what matters most) or if you're really daring - Dare to Dance and bring a little joy into your day while you navigate these challenging times.
Your Experts:
Dr Edison de Mello:
Founder and Chief Medical Officer of Akasha Integrative Medical Center in Santa Monica, CA. is a board certified Integrative Physician by the American Board of Integrative Medicine and a licensed psychotherapist by the California Board of Behavioral Sciences. He practiced psychotherapy for 13 years before entering medical training and now practices and teaches evidenced- based integrative medicine.
Akasha Integrative Medical Center - is a "healing sanctuary," where all parts that compose a person, namely mind, body and spirit, are equally addressed when treating and preventing disease, The Akasha Center exemplifies Dr. de Mello's vision and strong commitment to the practice of integrative medicine. His goal is to help every patient get the best out of the integration of science-proven approaches to medicine, drawing from both the technological advances of the West and the ancient wisdom of the East.
Where to find Dr de Mello:
Jennifer Jimenez:
Is a health & wellbeing expert, speaker, teacher and coach.
Founder of Health & Wellbeing Division of the Brave Thinking Institute –
Premier Institute for Transformational Coaching (spiritual life coaching)